One of my "extracurricular activities" that has taken up some of my blogging time recently is Wilton Basic Cake Decorating Class. I signed up for this eight-hour course at Michaels Arts and Crafts Store, and I have attended two of the four lessons so far. It has been keeping my weeknights busy because I'm not a crafty person and so I have to devote some time after work to practice piping, read the book, research for recipes, etc.
Anyway, during the first lesson, we were taught the basics of baking a cake, how to prepare icing with different consistencies, how to level, torte and ice a cake, and how to make a design pattern and transfer it onto a cake. At the end of the two-hour class, we were given time to practice piping stars onto flat round cookies using Wilton star tip and ready-to-use decorator icing. We were also given a homework to bake a cake and prepare medium and thin consistency icing, which we then brought to class on the second lesson for application of what we had learned the previous week.
So how did I do? Hmmmm...
1. Bake a cake at home. Check!
Want some chocolate fudge cake?
2. Prepare thin and medium consistency buttercream icing at home. Check???!
Conquering Wilton's almond buttercream icing recipe.
3. Leveling, torting and icing the cake. Uh-oh! Mayday, mayday! This part was done inside the classroom, so unfortunately (or fortunately I should say), nobody took pictures to document my disaster while I was icing the cake. It seemed that the icing I prepared at home was not the perfect consistency and so I had to redilute it with water to make it thinner. I spent a lot of time tediously icing my cake and trying to smoothen it as much as I could, which in turned caused me to run out of time to finish decorating it on class. My teacher wanted to see my decoration, so I told her that I'd continue at home and will show her next week a picture of my finished product.
Seriously icing!
My T-shirt says: "I'm a pretty awesome Pinay"
4. Dimensional decorating. This also involved coloring the icing as desired, and transferring the design pattern onto my cake. I toiled on the icing redo job and I was too tired and hungry already by the time I finished icing my cake that I decided to skip the design transfer portion and just piped and decorated directly onto my cake.
My anything goes dimensional decorating.
I swear a gradeschooler can do better than me on this!
5. Tadaaaaa! Oh well, this may be the ugliest cake in town, but hey, it's my first time and I did put my best effort on this, so I'm happy and proud of it. Yay!
I still have two more lessons to attend for the basic decorating course, and after that, I'm planning to sign up for the next three courses, so stay tuned to find out my progress in this craft. Until then, wish me luck! ☻
********************************************************************
You can read more of my foodie stuff here:
********************************************************************
My share for: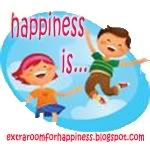 YUMMY SUNDAY
|
BLUE MONDAY
|
366 BLOG PHOTO CHALLENGE
|
THURSDAY BROWNIES
|
FOOD TRIP FRIDAY
|
FOOD FRIDAY
|
COLOR CONNECTION
|