When Vince and I went to
Jamaica
in April 2011, we didn't stay in the hotel resort for the whole week we were there. Not that there wasn't much to do within the confines of Grand Palladium Resorts and Spa. In fact, the unlimited food and drinks were more than enough to keep us busy. However, we wanted to take advantage of our visit in the island, so we did several other side trips in between days. One of the tourist attractions we went to was the Dolphin Cove in Ocho Rios.
Me riding on the belly of a Cuban dolphin in Ocho Rios, Jamaica.
Dolphin Cove offers three interactive programs with dolphins: Touch encounter lets you touch and kiss dolphins; Encounter swim lets you touch, kiss, play, and belly ride with dolphins; and Swim with lets you touch, kiss, play, and swim (foot push/dorsal pull) with dolphins. Vince and I did "encounter swim" and we had sooo much fun! It would have been more fun if they would have allowed personal cameras - especially that they charge extra fee$$$$$$ to participate in those programs. Guests are somewhat obliged to buy Dolphin Cove's official photos and/or video coverage if they like souvenirs (of course, you'd like one for posterity's sake, right?) - at a somewhat unreasonable price. So being the cheap us (and it helped that we only brought small cash in our pockets), Vince and I bought just two photos (one for each of us) at $16+ USD a piece. Don't even bother asking me how much the DVDs cost. *feeling bitter* LOL.
Anyway, other than the dolphin encounter, I also petted a stingray, snorkeled, kayaked, and met and greeted iguanas, snakes, birds, and other animals in Dolphin Cove's jungle trail. I will blog more about this some other time.
And yeah, if you think swimming with dolphins is cool, wait till you hear about my Seas Aqua Tour and Typhoon Lagoon - Walt Disney World Resort experience, where I swam with sharks, sea turtles, and other more gill-breathing creatures :)
Till then !
***************************************************************
***************************************************************
This post is my entry for: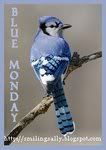 ***************************************************************