In May 2011, my husband attended a conference in Florida, and yours truly, of course tagged along. We were fresh from our
Jamaican trip
the previous month, so although this short Florida trip was work-related, we consider it as an extension of our honeymoon and an early 31st birthday celebration for me. We stayed at the Crowne Plaza Riverfront Hotel in Jacksonville - right by the longest river in Florida, St. Johns River. We didn't really have the chance to explore a lot of Jacksonville attractions as we only spent three nights there but we had a wonderful time.
Main Street Bridge on the background


On our last night, Vince and I took a stroll by the boardwalk along the river. The lovely spring evening was very inviting. The warm Florida weather was perfect for a long walk, and the cool breeze was in sync for a carefree conversation. We had a nice time chatting and peeking into those vintage-looking ferries that transported people who wished to cross the river. We sat on the wooden rails and waited for manatees to poke their heads out of the lazy waters. Fancy restaurants with a river view were lined up by the side. The blue-lit Main Street and Acosta lift bridges blended well with Jacksonville skyline completing a picturesque backdrop. There was a small chapel by the river as well, which was dressed up at that time, and it looked like somebody just got married there. It was definitely one of those rare romantic movie scene moments which happens in real life ♥ Simply precious!
***************************************************************
***************************************************************
Coincidentally, while blogwalking this morning, I happened to land upon
Shengkay's Randomness Journal
,
and learned about her Orange Tuesdays meme. So, I'm going to go ahead and jump on her orange bandwagon with this post. Talking about hitting two birds with one stone, eh? ;)

***************************************************************
And looks like I can hop on several more memes: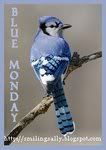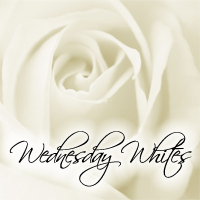 ***************************************************************