Happiness is... a day at the beach with my family. This is my share for this week's
HAPPINESS IS
meme.
In
Manlawi Island - Episode 1
, I posted a few pictures of the gorgeous island, the first stop in my Caramoan island hopping adventure with my family. The beach has a long stretch of shallow part, and so we had to wait for the tides to rise before we could boat away onto our next stop. We didn't mind that at all, not an itsy bitsy at all. That only gave us the chance to spend a longer time in this piece of paradise on earth ;)
Now for the second episode in this series, I would like to introduce you the wonderful cast in this adventure. Meet the Survivor wannabes:
"I'm not the usual adorable but terrible 3-year-old, you know? Just saying!" *grins*
"I don't know what's it in seashells, crabs and starfish, but they really fascinate me, like totally." *scratches head in confusion* "Maybe because they remind me of Spongebob, Patrick, Mr. Krabbs, and the whole Bikini Bottom village?" *mental light bulb flickers* "Yeah, that's it!"
"Yes, we are the responsible parents of the adorable but terrible, not to mention atrocious, 3-year-old boy above. Any complaints?" *both raise an eyebrow*
"We have to make a pact that we will get enough tan to last the whole cold wintertime that's waiting for us when this tropical vacation is over and done!" *apply sunblock to each other*
"Excuse me, kids, lest we forget, you owe your beautiful genes to us. Hehe!" *laugh out loud in chorus*
*******************************************************************
Still blogging in progress, but you can find out more about my epic Bicol vacation here:
*******************************************************************
You can read my other travel stories here:
**************************************************************
To read more of my Philippines 2011 vacation, please visit:
**************************************************************
My share for:
BLUE MONDAY
WATERY WEDNESDAY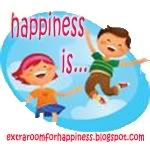 366 BLOG PHOTO CHALLENGE
|
TUESDAY TRAVELS
|