Two weeks ago, Vince and I were in Rushville, Illinois for a job interview. Rushville is a very small town in Schuyler County with a total recorded population of 3300. Honestly, I was surprised to see such rural place here in the United States. For the most part of my life, I lived in the city - Manila and Toronto. When I moved to Lebanon, Pennsylvania, I thought Lebanon is already too rural for me, but when I saw Rushville - oh my - this place is just rural in every sense. It's one of those places where everybody knows everybody.
On the second day of our interview, Vince and I had breakfast at Deb and Di's Restaurant along with Lynn Stambaugh, Culbertson Memorial Hospital CEO, and Jim, a board member. The place was nearly packed when we came in. The table beside ours was occupied by a big party of old ladies, and like I said above, everybody knows everybody, so Lynn was able to name all of them - one lady used to be her babysitter, another was her math teacher, and so on. She tried to piece up the connection between the ladies to figure out what could the gathering be about, but one of the ladies said it's just their "monthly birthday."
So anyway, Deb and Di's Restaurant is a traditional American restaurant. I ordered the Link Special which is composed of two sausage links, two eggs, and hashbrown (or fries). Vince and I were itching to take pictures for posterity's sake but we were quite embarassed because: 1) we were interviewing with a potential employer; and 2) locals were most likely not accustomed to seeing Asians clicking their cameras to take pictures with and of anything, for example, a platter of a traditional American breafkast. I'm sure you all know what I mean. Hehe! We waited until we parted ways with Lynn and Jim before we hurriedly took pictures outside the restaurant ;)
We were only in Rushville for barely two days but that short of stay was enough to break a city girl's heart. Vince and I really ached for them that before we left we prayed that God answer the town's need particularly for doctors who will be dedicated in taking care of the townsmen's health.
Other than eating at Deb and Di's and meeting the charitable
Dr. Russell Dohner
, I have a couple more Rushville stories which I will share in the future, but that's it for today, my dear blogging buddies. Ciao for now! :)
To read more about my foodie adventures and travel stories, please click here:
*********************************************************************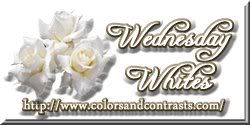 *********************************************************************